Design O Tech
Building Services Consulting Engineers
Contact
Address
312, 3RD FLOOR MASHRIQUE CENTRE BLOCK-14 GULSHAN-E-IQBAL KARACHI-75300 PAKISTAN
Careers
Welcome
We are always in search of excellence.interested candidate must apply at
jobs@design-o-tech.com..
Quality Assurance
Design-o-Tech" is committed to the standards of best practice and professional development. Director/C.E.O of the company is member of the following organizations and encourages all the team members for registration.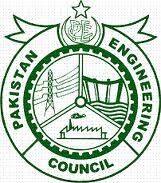 The Pakistan Engineering Council is a statutory body, constituted under the PEC Act 1976 (V of 1976) amended up to 24th January 2011, to regulate the engineering profession in the country such that it shall function as key driving force for achieving rapid and sustainable growth in all national, economic and social fields. The council shall as its mission set and maintain realistic and internationally relevant standards of professional competence and ethics for engineers, and license engineers, and engineering institutions to competently and professionally promote and uphold the standards.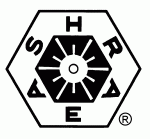 ASHRAE, the American Society of Heating, refrigerating and Air-Conditioning Engineers - an international organization of 50,000 persons with local committees throughout the world. Through its membership, ASHRAE writes standards that set uniform methods of testing and rating equipment and establish accepted practices for the HVAC&R industry worldwide, such as the design of energy efficient buildings.

CIBSE provides best practice advice CIBSE is the standard setter and authority on building services engineering. It publishes Guidance and Codes which are internationally recognized as authoritative, and sets the criteria for best practice in the profession. The Institution speaks for the profession and so is consulted by government on matters relating to construction, engineering and sustainability. It is represented on major bodies and organizations which govern construction and engineering occupations in the UK, Europe and worldwide.
The Energy Institute (EI) is the professional body for the energy industry, delivering good practice and professionalism across the depth and breadth of the sector. The purpose of the EI is to develop and disseminate knowledge, skills and good practice towards a safer, more secure and sustainable energy system. In fulfilling this purpose the EI addresses the depth and breadth of energy and the energy system, from upstream and downstream hydrocarbons and other primary fuels and renewables, to power generation, transmission and distribution to sustainable development, demand side management and energy efficiency
Company Projects
Corporate Building
HOLY FAMILY HOSPITAL RAWALPINDI, PAKISTAN
Industrial
AVARI TOWERS HOTEL KARACHI, PAKISTAN.
Authorization